Instructors for Nature Reconnection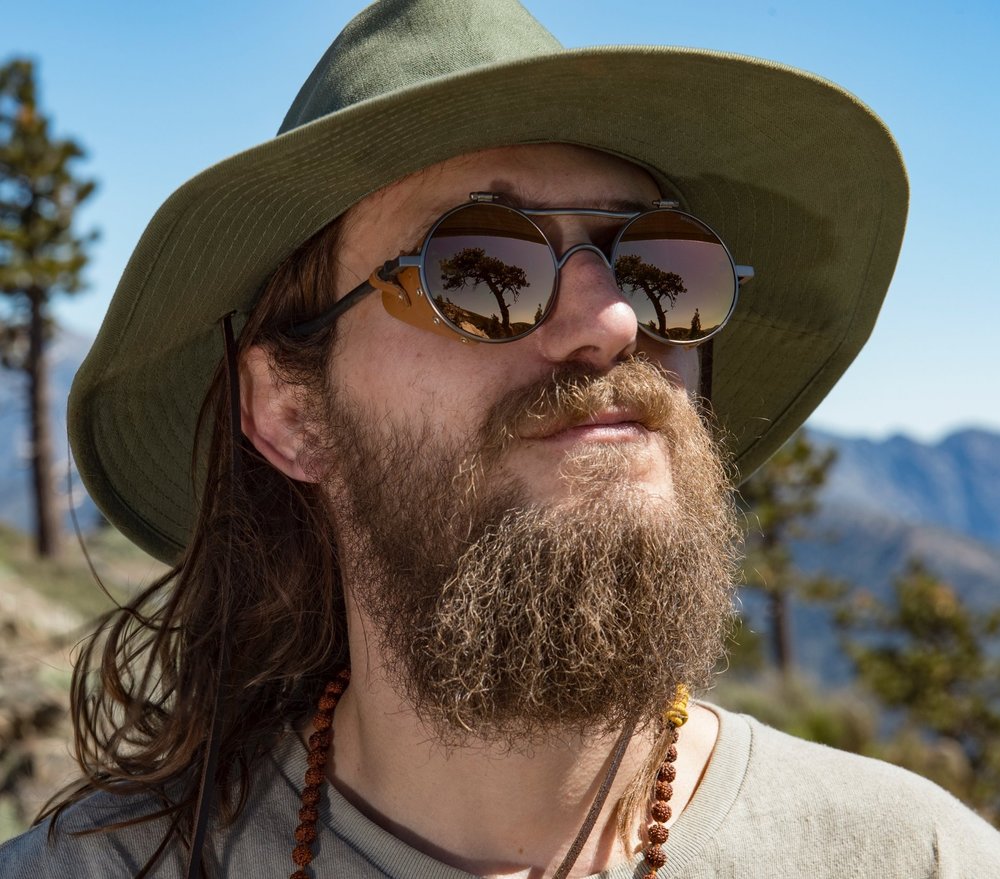 Chad Keel is a naturalist and primitive survival instructor with strong foundational knowledge in biology, ecology, chemistry, geometry and geology. His dad was a renowned woodsman and taught him and his brothers how to survive in the wilderness. At age 20 he moved to Hawaii to work for Hawaii's Eco Tourism Association. This re-sparked his connection with nature and soon after he began traveling to train with various primitive survival instructors to further develop his skills and knowledge. At the age of 25, he started organizing "Nature Reconnection Classes" in South Orange County, California. The classes focussed on teaching survival skills as an alternative to depression and anxiety medications.
The classes turned into a success prompting him to teach survival skills on major TV Networks. In 2016 alone he was featured teaching survival on the Oxygen Network, and filmed a survival show in August 2016 for Discovery Channels "Naked and Afraid". In 2017 he trained in the Costa Rican rain forest and was made an Honorary Instructor for the Amazonas Survival School in Costa Rica. In 2018 he filmed two major survival TV shows. He filmed another episode of Naked and Afraid in South Africa and another new TV show yet to be disclosed. He also taught a week long workshop in the Northern most areas of Gilgit-Baltistan, Pakistan. He is the first instructor to ever teach primitive skills in Pakistan. He was also called to teach at numerous schools, and give lectures to their Police Forces. He continues to train with various survival instructors across the globe, with the intention of bringing these skills back to students.
Kody Sherwood is a survival instructor and woodsman teaching classes all over Southern California. Kody and his partner Jeanine are the owners of Rusted Mountain Ranch in Leona Valley, California. Most of Nature Reconnection's events are hosted on this ranch. Kody is a builder and a artist responsible for the construction of most of the buildings on the ranch. Chad Keel and Kody Sherwood are step brothers, and became family at the age of 5 years old. Chad and Kody grew up on the south slope of Phelan, California. Learning to survive in the arid foothills of the High Desert became their hobby. Researching rocks, plants, animals, and thus how to use them to their advantage in the field. Kody moved to Hawaii at 18 years old. There he furthered his education in nature and survival. Kody has trained with a majority of the top survival experts on planet earth and is an accomplished bushcrafter.
When the Nature Reconnection Classes started Kody was living in Colorado and decided to relocate to Southern California to teach. In 2016 he was featured on the Oxygen TV Network teaching survival skills. In 2018 he filmed another survival show for a major TV Network yet to be disclosed and released. He has been a head Instructor for naturereconnectionclass.com since 2015. He continues to train with various survival instructors across the globe, with the intention of bringing these skills back to students.